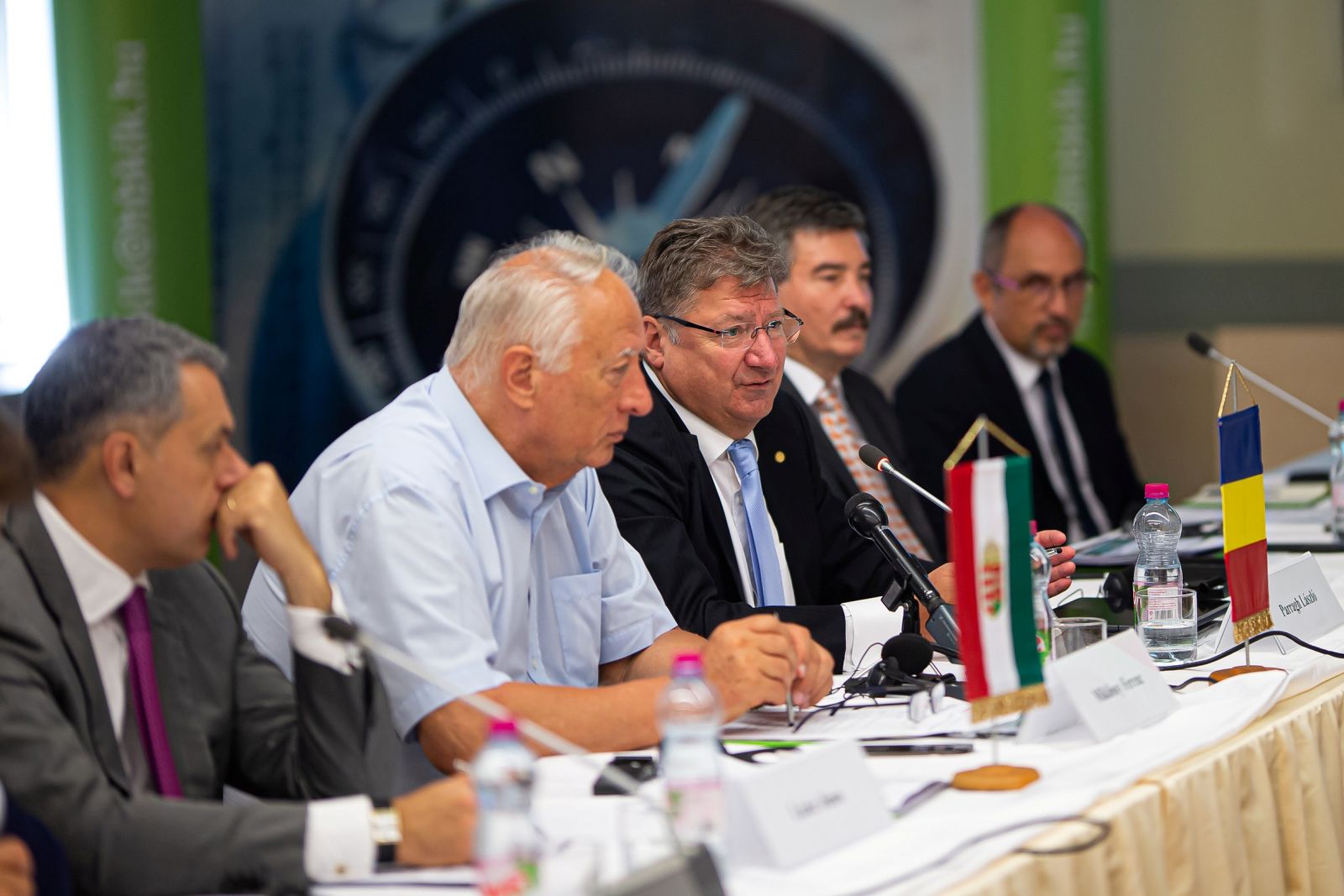 Chamber Press
Chambers situated in counties along the Hungarian-Romanian border – four from each country – have held a business conference in Debrecen and signed an agreement to further extend economic co-operation between the two countries.
In his keynote speech Gov't Commissioner Dr. János Lázár stressed that the two nations depend upon each other. "Joint efforts to raise the productivity are needed to achieve that both countries reach the level of the EU's semi-developed countries in terms of economic development", said Dr. Lázár, and quoted major infrastructural projects as good examples of such joint initiatives.
HCCI President, Dr. László Parragh emphasized that Romania is Hungary's second largest export market and it is also an important destination for Hungarian capital investments. In addition to large equity acquisitions of MOL, OTP and Richter, several other Hungarian enterprises invested into joint ventures in sectors such as food and agriculture, waste treatment, tourism and construction.
The agreement between the eight chambers of commerce and industry will extend to promoting sub-contracting and outsourcing activities, implementing joint exhibitions and training courses, transferring good practices and organising joint networking forums.
(Photo from left to right: Gov't Comissioner János Lázár; President of the CCI of Hajdú-Bihar county Ferenc Miklóssy; President of the HCCI László Parragh; Zoltán Pajna, President of the General Assembly of Hajdú-Bihar County)